VIC
Aurora Sander, Christian Falsnaes, Britta Thie
Exhibition curated by
insitu collective
(Marie Graftieaux, Nora Mayr, Gilles Neiens, Lauren Reid)
10 July - 2 October 2015
insitu
, Berlin
---
Britta Thie
HAVING A COKE W U
2014 (still)
Courtesy the artist
From the outside we see a perfect sheen of composed confidence, sophistication, strength and beauty: a charismatic force that inspires and draws people into h/er world. Vic is a shape-shifter, morphing h/er enigmatic facade into that which s/he believes is desired.
Vic has created such a hologram of h/erself that s/he no longer knows who s/he is or what is real, it is easiest to believe in the projection: the golden idol, the chameleon, the power force.
︎


Vic
is part of insitu collective's
Cycle III
in which we present four group exhibitions, developed as if they were fictional characters. Each character is based on either a particular psychological profile, personality trait or an existing character found in literature, film or music.
left: Vic (install view) 2015
Photo: Markus Georg

right: Aurora Sander Trust no one 2015 (detail)
Courtesy the artists. Photo: Markus Georg

Vic (install view) 2015
Photo: Markus Georg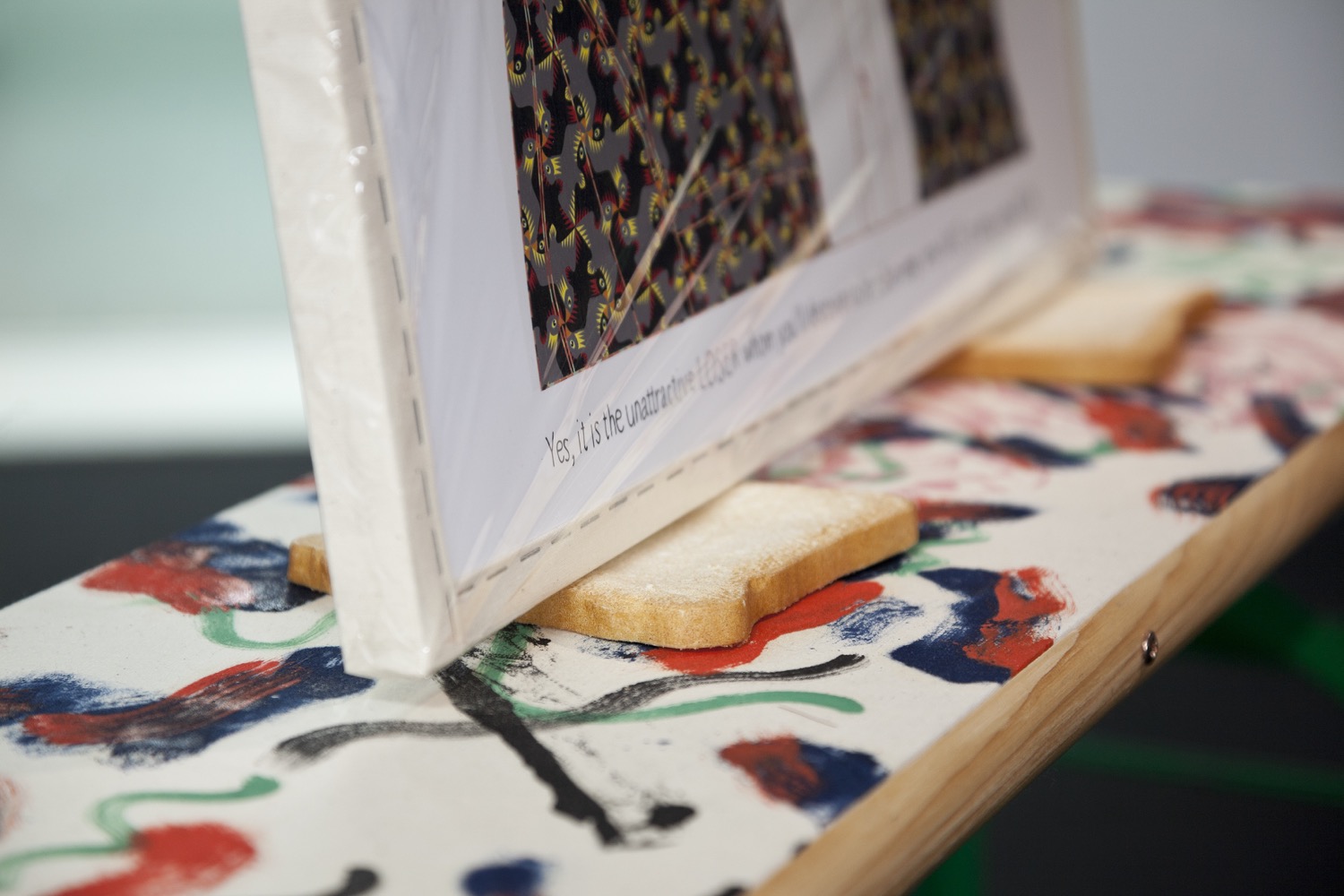 Aurora Sander Stammtisch (excerpt) 2015 (detail)
Courtesy the artists
Photo: Markus Georg
Christian Falsnaes Influence 2012 (still)
Courtesy the artist and PSM, Berlin


Vic (install view) 2015
Photo: Markus Georg
Press

6 Must Sees der Berlin Art Week, Anika Meier und Philipp Hindahl, Artefakt [online] 10/09/15
Wilkommen in Berlin "Vic"!, Monopol magazine, September 2015
Vic at insitu Berlin, Carla Fernández, Daily Serving [online] 16/08/15
False Idols: Insitu Examines Celebrity, Penny Victoria Rafferty, Sleek Magazine [online] 22/07/15