HAUNTED THRESHOLDS
Art Labor, Maung Day, Riel Hilario, Ho Tzu Nyen, Nguyen Trinh Thi, Jakrawal Nilthamrong, Yudi Noor, Kaensan Rattanasomrerk, John Frank Sabado, Taiki Sakpisit, Chulayarnnon Siriphol, Than Sok, Truong Cong Tung, Apichatpong Weerasethakul, Entang Wiharso
Exhibition curated by Lauren Reid in collaboration with
Dynamics of Religion in Southeast Asia
9 November - 21 December 2014
Kunstverein Göttingen, Göttingen, Germany
---
Yudi Noor
Stone immaculate
2011. Bronze, copper, wood, steel, acrylic, colored agate, curcuma, crystal, volcanic stone. Dimensions variable. Courtesy the artist and Galerie Christian Ehrentraut
Haunted Thresholds
arises from a collaboration between the Kunstverein Göttingen and 'Dynamics of Religion in Southeast Asia' (DORISEA), a research network dedicated to investigating the relationship between religion and the contemporary in this region. Southeast Asia is particularly marked by a complex coexistence and cooperation among different cultures and religions. Religions there have developed a rich dynamic and play a prime role in shaping modernisation processes.
Investigating the subtle yet omnipresent influence of religion and spirituality in the everyday, this exhibition features artists from Southeast Asia who explore the thresholds or tipping-points between contemporary living and the incorporeal realm. Their works speak of invisible forces, modern enchantment, and karmic gestures. Spirituality and mythology merge almost seamlessly with the everyday, dissolving the boundaries between different realities, times or states of being.
The artists each present idiosyncratic and unresolved perspectives that spring from their unique experiences and current cultural contexts, rather than one that is representative of a single country, region or ideology. In particular, each artist uses their own index of mythical elements to form a bridge between their present moment and the complex of buried histories, shifting geographies and colonial wounds from which it has arisen.
The artworks are brought into an experimental dialogue with ethnographic objects from the Ethnographic Collection of the Department of Social and Cultural Anthropology at the University of Göttingen. With their own aesthetic qualities, religious meanings and intellectual reflexivity, these objects from Southeast Asia, speak of the same topics as the art works: invisible forces, ancestral spirits and otherworldly powers in the everyday.
CATALOGUE: with texts by Peter J. Bräunlein, Andrea Lauser & Karin Klenke and Lauren Reid
Haunted Thresholds (install view) 2014.
Photo courtesy Ben Cauchi
left: Haunted Thresholds (install view) 2014.
Photo courtesy Ben Cauchi

right: Riel Hilario He dissolves in water and reawakens 2014.
Carved and polychromed fruitwood, 85 x 34 x 19 cm
Courtesy the artist and The Drawing Room Manila/Singapore

Taiki Sakpisit Time of the Last Persecution (Still) 2012 | Video, silent, 7:30 min. Courtesy the artist
Jakrawal Nilthamrong Stone Cloud (Still) 2014
Video, colour, sound, 30:00 min.
Courtesy the artist
left: John Frank Sabado
Ifugao warrior 2011
Pen and ink on paper 76 x 58cm
Courtesy the artist and The Drawing Room, Manila/Singapore


right: John Frank Sabado
Soaring spirits 2011
Pen and ink on paper 76 x 58cm.
Courtesy the artist and The Drawing Room, Manila/Singapore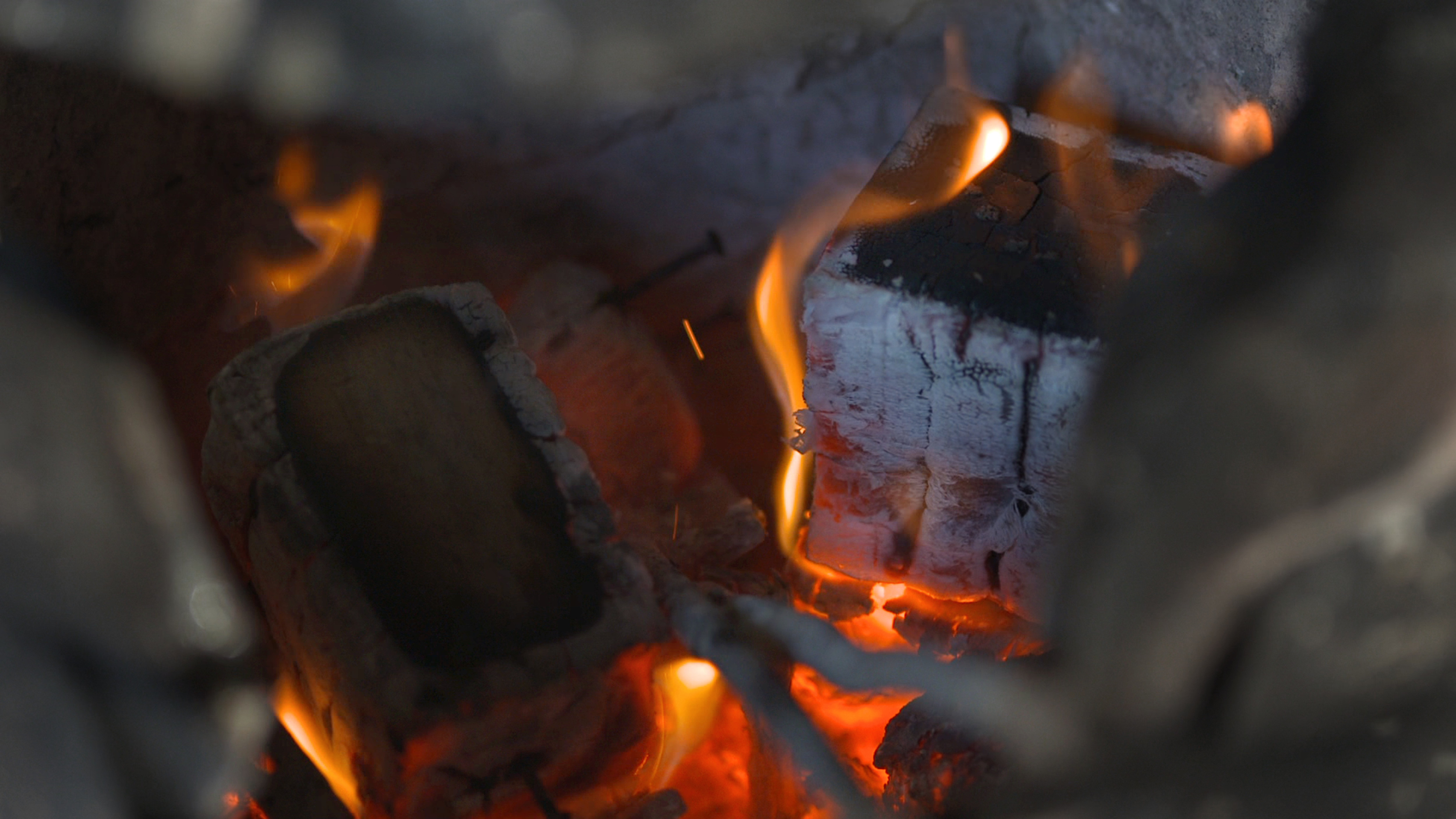 Kaensan Rattanasomrerk Substantial (Still) 2013.
Video installation: single channel video, 8:00 min. loop, brass ball.
Courtesy the artist
Ho Tzu Nyen Utama - Every Name in History is I (Still Detail) 2003.
Installation with single channel SD Video, 23:00 min. and 20 paintings.
Courtesy the artist
left:
Entang Wiharso Borderless: Untold Stories 2012.
Brass, resin, pigment, polyurethane-coated thread 210 x 130cm.
Courtesy the artist and ARNDT Berlin/Singapore.

right:
Haunted Thresholds (install view) 2014.
Photo courtesy Ben Cauchi
Chulayarnnon Siriphol Myth of Modernity (Video Stills) 2014.
Video, colour, sound, 16:00 min.
Courtesy the artist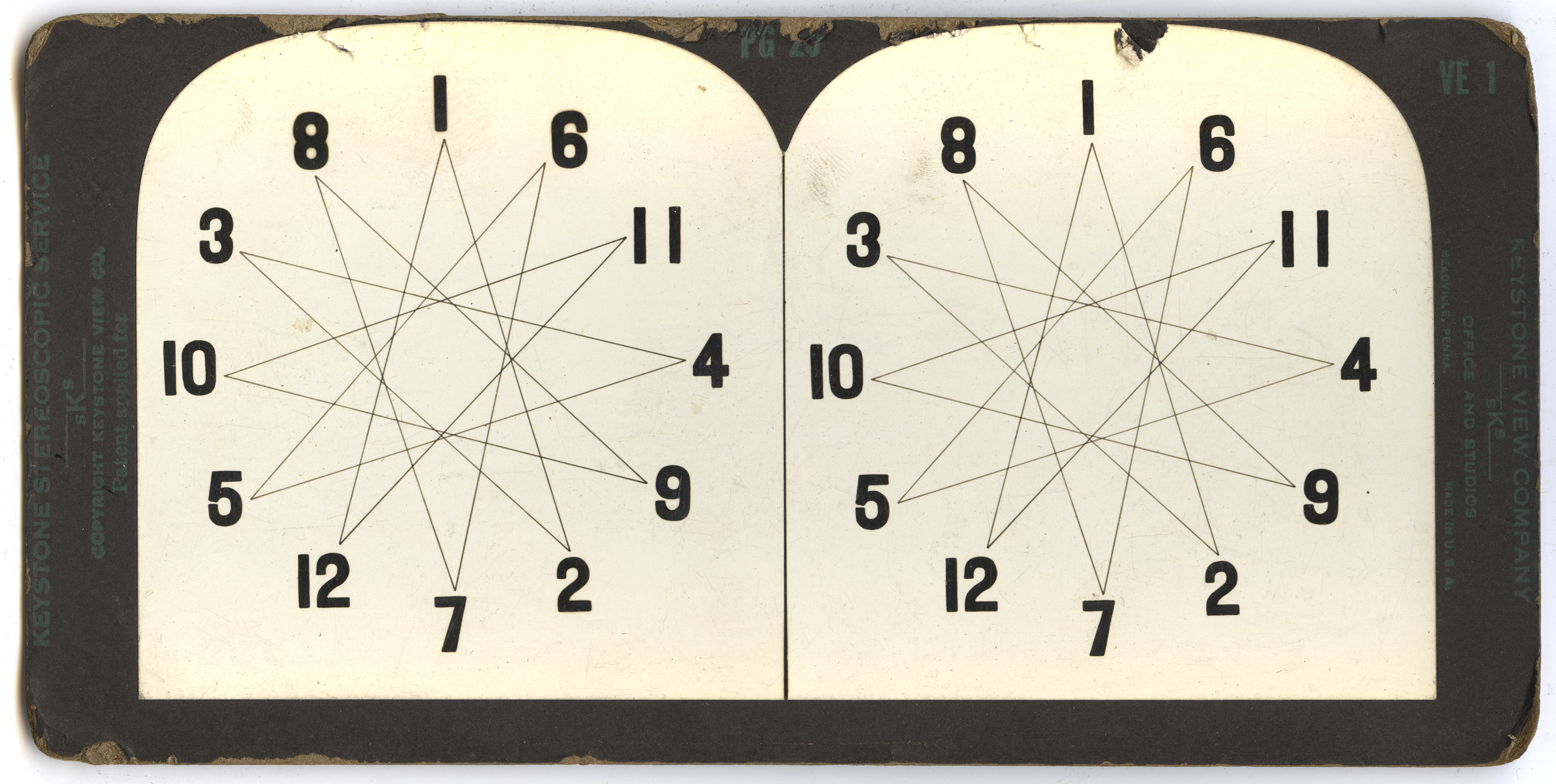 Art Labor
found stereoscope depicting an eye test
2013 – 2014.
Courtesy the artists
Nguyen Trinh Thi Love Man Love Woman (Still) 2007.
Documentary film, colour, sound, 52:00 min.
Courtesy the artist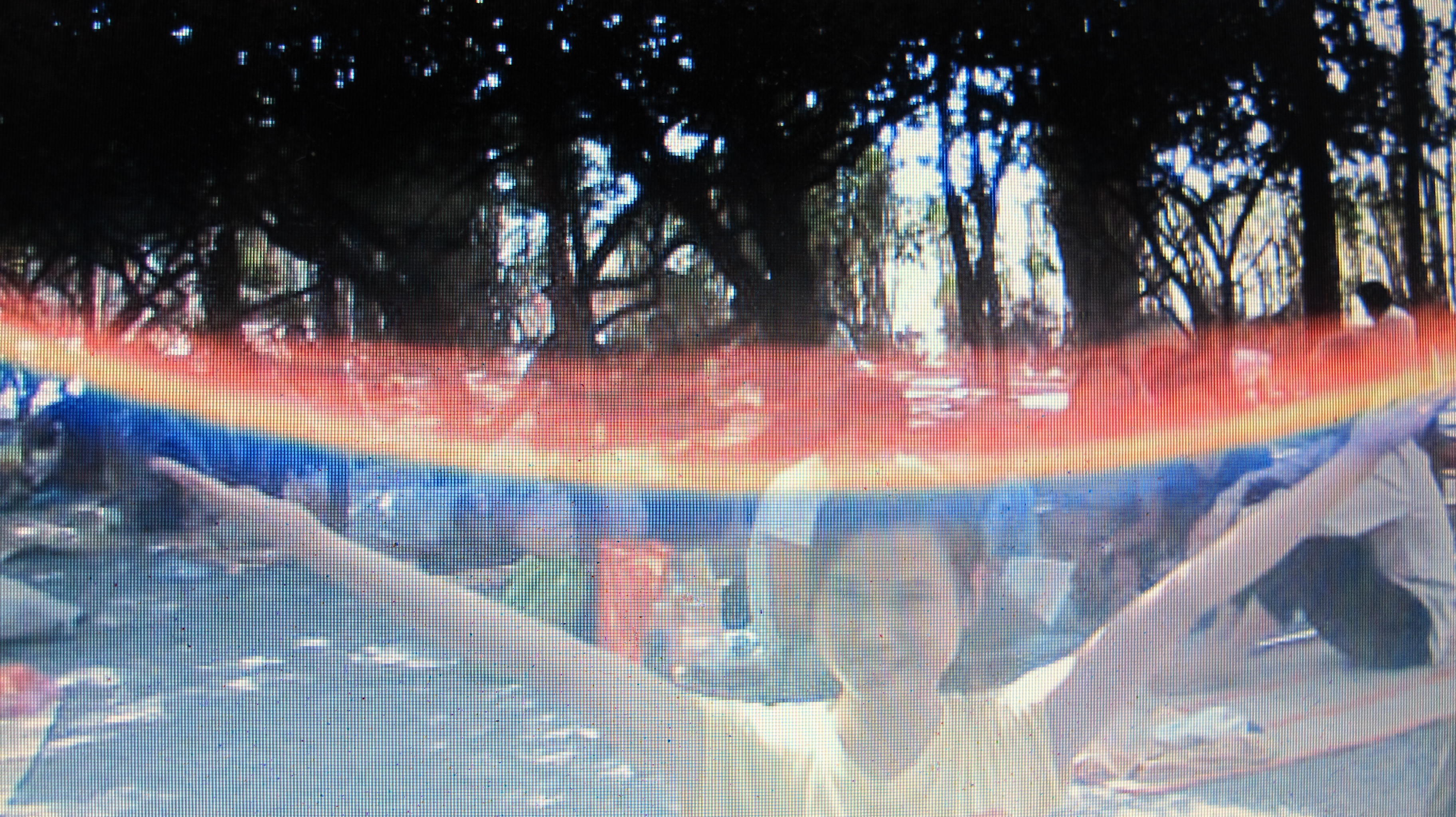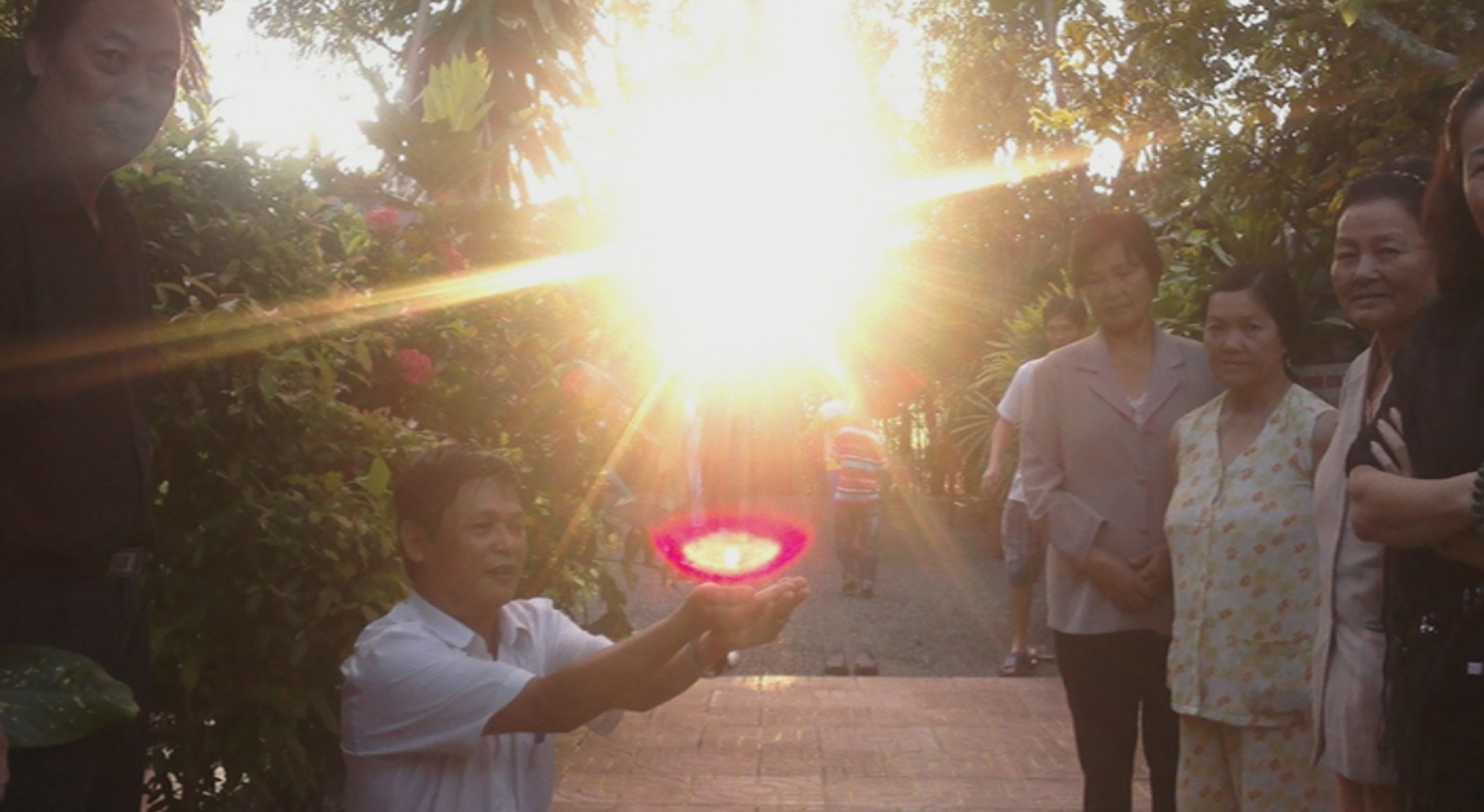 Truong Cong Tung
images collected at Magical Garden Long An 2012-2014.
Courtesy the artist
Handwritten index card 1929.
From the Ethnographic Collection of the Department of Social and Cultural Anthropology at the University of Göttingen
Apichatpong Weerasethakul
A Letter to Uncle Boonmee (Still) 2009.
Digital 16:9, Dolby 5.1 Colour, 17:40 min.
Copyright the artist
Courtesy Anthony Reynolds Gallery, London
Commissioned by Animate Projects, London, Haus der Kunst, München und FACT (Foundation for Art and Technology), Liverpool.
Produced by Illuminations Films and Kick the Machine